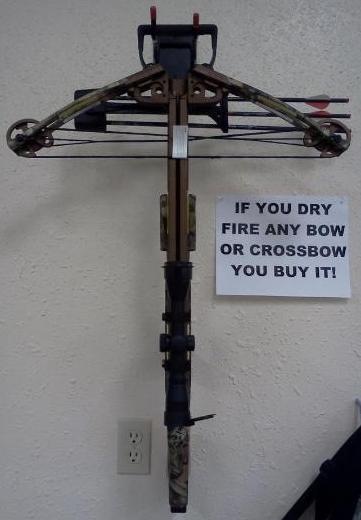 The archery department here at High Desert Outdoors has a Variety of big name bows, crossbows, arrows, crossbolts, broadheads, field points, targets and everything else the archer would need for hunting, recreational, and competitive archery. Our suppliers have hundreds of products available to us to help make your shopping at High Desert Outdoors a great experience!!

We have a bow press and can perform bow works such as tuning, adjustments and string replacements. We can also cut and fletch arrows.

We will work hard to help you get the products that you need to satisfy your archery needs.